About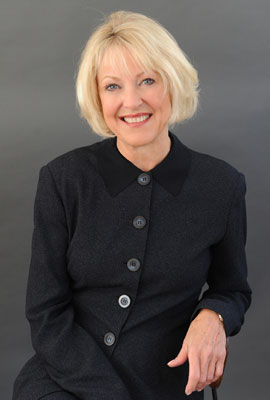 HELTON CONSULTING GROUP,LLC was established in 1995 to help executives maximize individual and organizational performance, especially during challenging times. When navigating changing economic, environmental, internal, or cultural challenges, every company needs a reliable toolbox equipped with peak performance strategies.
At Helton Consulting Group, we blend industry best practices with insight into your corporate culture and develop proven, custom made strategies to gain client satisfaction.  Whether you require a long-range strategic engagement or a smaller scale executive coaching program, we pride ourselves on our ability to meet your needs.
Our experience demonstrates that companies who thrive have learned to respect and connect with their employees. Those who embrace the needs of their workforce and develop mission oriented employee-centered cultures cultivate a highly motivated workforce.
Energized organizations are prepared for change and agile enough to meet it. At Helton Consulting Group, we facilitate the change process by shifting the key beliefs, attitudes, strategies and skills necessary for success.
---
About Beverly Helton, MBA
For more than 15 years, Beverly Helton has helped leaders in Fortune 500 and mid-sized companies define their direction, select and train the right people, and execute communication strategies between their management team.
Serving a broad, cross-industry clientele, Beverly has proven her ability to increase profits or reduce costs, improve time management practices, and improve the quality of client's products or services.
With an MBA in marketing management, practical experience as a vice president of sales, and more than 15 years experience in consulting, Beverly quickly gets to the heart of complicated issues by staying focused on the end result and stripping away the non-essentials. She has proven her ability to hundreds of clients by driving change and helping to improve their bottom line.
Working with executives to provide insights and reduce internal distractions, Beverly acts as a catalyst for organizational growth. Her dynamic communication process —Vital Conversations — helps companies advance their strategic and tactical goals.
Recognizing that processes are far easier to change than people, Beverly's work centers on leading executives to master both thinking and business processes. Through this process they learn to shift their behaviors and develop the strong synergistic relationships that define winning companies. By helping companies cultivate their people power, Beverly assists in developing the competitive advantage that organizations require to thrive.
Beverly holds a MBA in Marketing Management from Pace University, a B.A. in Speech Communications from Southern Illinois University and a certificate in Organizational Development and Training from NYU.
Vital Conversations
Working with clients in a diverse range of settings, Beverly identified and developed the key components of Vital Conversations — a strategic and powerful approach to business communication that facilitates teamwork and underscores company growth.
Vital Conversations helps build trust at all levels of the organization by sharing points of view to create a shared understanding. By facilitating understanding, we move conversations forward and shift them toward shared goals and desired outcomes.
Through Vital Conversations, employees, leaders and managers alike develop mutual respect and engage more meaningfully in joint efforts to uncover and resolve tough challenges.
Read Beverly's personal story that sparked her to address and develop this industry-leading program.